An impressive trick to achieve by following the step by step video tutorial: with the use of simple materials and colors fat, a make-up suitable for the most spectacular disguises.
Makeup Corpse Bride is inspired by one of the most famous characters in Tim Burton'sCorpse Bride.
To accomplish this trick you need fat colors that stretch with both the brushes with pads.The best known are those of the brand Kryolan.
First, we must realize the absolute "worn" effect on the face. How to do? If you're not going to buy the latex on purpose, used to create this type of effect, you can just use the PVA glue exactly the way I show in the video. What you need is just a drop of PVA glue and cotton that are going to be placed at the center of the cheek.
Then go to dab the sponge a light blue color fat all over your face and with a white, however, draw a crescent below the eye so as to give the effect of a doll's eye, so much bigger.
passed with a sponge the baby powder all over the face in order to fix the color. Remove the excess with a round brush.
Once this is done, all with the revision of the same eye shadow color, and create the shadows with a dark blue eye shadow under my cheekbones and especially over my eyes, realizing an eyelid full.
with a brush in flat bristles dabbed the blue over the entire eyelid and with a pen brush going to fade out towards the outside.
As I show in the tutorial to make makeup bambol to insist with the color under the white crescent previously created. Using a black eye shadow to give more depth, starting from under the crescent and going towards the outside.
Inside the lower rim of the eye step a white pencil. I create a fairly thick black line on the upper eyelid and step application of false eyelashes upper and lower. Unlike those above, the eyelashes that I will use in the tuft are, therefore, very patiently I go to attack a bunch at a time throughout the white bow that I have outlined above.
After this, apply false eyelashes on applying them whole.
Arrival to the particular part of this trick, namely the realization of the wound on his cheek. Here, too, I use the 'blue eye shadow and one black to give the dug effect. I insist more in the holes formed by the glued cotton.
Last step is to put a dusty rose lipstick on her lips. You can be certain that you will not pass unnoticed. Good fun!
Gallery
Tim Burton | The Corpse Bride Makeup Tutorial
Source: www.youtube.com
Victor (The Corpse Bride) | Halloween Makeup Tutorial
Source: www.youtube.com
30+ Easy DIY Halloween Costumes for Women
Source: craftriver.com
Zombie Bride Halloween Makeup Tutorial
Source: www.youtube.com
Full Face Makeup Ideas
Source: mugeek.vidalondon.net
Chucky Makeup Tutorial for Hallooween
Source: www.youtube.com
Best Makeup Colors For Blue Gray Eyes
Source: mugeek.vidalondon.net
Top 11 Must-Haves for Right Gothic Makeup Essentials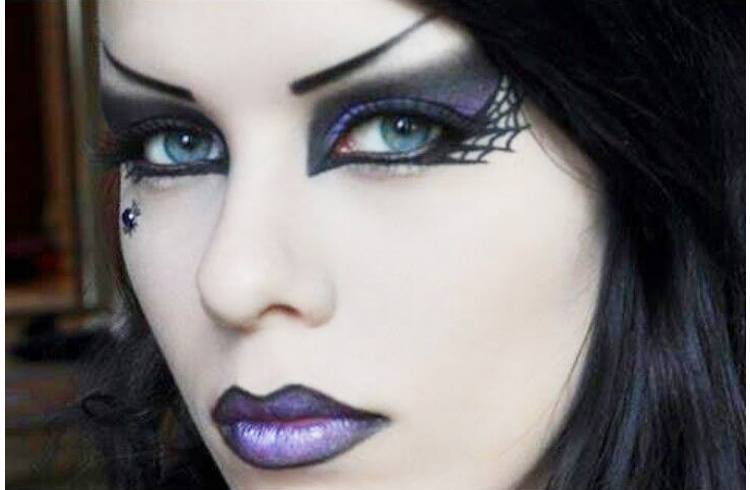 Source: www.fashionlady.in
Finis Everglot Smile
Source: www.youtube.com
Halloween Maquillaje El Cadáver de la Novia
Source: i1os.com
DIY Halloween Costumes for Women
Source: sweetlightimage.wordpress.com
Easter Bunny Face Makeup
Source: mugeek.vidalondon.net
Dita Von Teese Makeup
Source: mugeek.vidalondon.net
Grim Reaper Face Paint Tutorial
Source: pixshark.com
Tim Burton Costumes Diy
Source: fremode.com
12+ Easy Step By Step Natural Eye Make Up Tutorials For …
Source: modernfashionblog.com
Woman Putting On Makeup Clip Art
Source: mugeek.vidalondon.net
Tim Burton | The Corpse Bride Makeup Tutorial
Source: www.youtube.com
Victor (The Corpse Bride) | Halloween Makeup Tutorial
Source: www.youtube.com
30+ Easy DIY Halloween Costumes for Women
Source: craftriver.com