In our special's makeup for Halloween could not miss one of the scariest looks par excellence for that date so designated.
It is of the sexy vampire look a very easy to get look and it will also give much play. To do this it is essential a perfectly made-up complexion, red lips, and perfectly framed eyes that will give as a result a look between the Gothic and romantic, perfect for a special night.
In sweeping we are going to tell How to get step by step a vampire look for Halloween night Thanks to the video tutorial that will see below and unearth in 10 steps so that you can make at home in an easy and simple way.
As you can see this is a video tutorial of Michelle Phan, one of the gurus in terms of looks refers to worldwide, not in vain has been signed recently by Lancome make video tutorials with your products.
But focusing on the look itself, we are going to summarize you the essential points that you should take into account to achieve this scary look in 10 steps.
Step 1
First of all you should do is prepare the skin, so we have several options, from moisturizer or any treatment as usual. In the case of our protagonist used a serum anti acne that will help in this case in particular that your skin present a smoother skin. This phase but is essential, but it depends on the product used and much of each person's skin.
Step 2
Although this step did not make it, it is possible that we have any imperfection to hide to get the effect skin smooth and perfect. So you know that the allies will be correctors, and in the case of any redness use of green.
Step 3
In the third step applies a base makeup to unify and have a perfect skin, to be always a tone slightly lighter than your skin, Since the terrifying effect will be even more impressive.
You can help, as in the case of the video, with a Skunk brush already that is quite convenient to apply the base and will help to make the effect more uniform.
Step 4
In this step is sealed the base for a more velvety appearance. It uses translucent powder In addition to setting the makeup you will give a more pronounced effect of pale skin.
Step 5
The nose can refine it either with a Brown shadow or concealer dark, applying with a brush since the beginning of the eyebrows and down the sides of the nose Finally in the end. Thus, in addition to tuning the nose, also gets that you seem shorter.
Step 6
To define eyebrows and they may seem more populated, you can use a Brown pencil or shadow Brown, mostly to camouflage the possible bald spots that might have been.
Before applying the shadows you can use one first, to get the shadows to last you throughout the night. You can shadow smudge in ascending order to get ripped and mysterious eyes.
Step 7
The khol will give strength to the look, applies both the lower and the higher the water line. You must also delineate the upper and lower eyelid, saliendonte enough of the natural line, and blurring at the end to get the perfect touch.
Step 8
To remove virutitas and possible remains, you can pass the fan brush. Don't forget to curl eyelashes and, of course, essential a good Eyelash mask that volume and you force to look.
Step 9
We have almost ready look, only missing the Rouge we'll apply for below the cheekbones to refine the face.
The girl in the video uses corrector for refine your lips but this part is not essential, it depends on the shape of your lips.
Step 10
The lipstick color can not miss eggplant or Maroon, which will give intensity and heightens the bloody look, along with the false fangs and contrast with white and velvety skin.
How to see a look of more frightening, but at the same time as sexy for a night as the of Halloween. That Yes, do not forget a key detail, lenses, you will have put before you apply makeup to avoid greater evils.
Gallery
Vampire Makeup · How To Create A Face Painting · Art …
Source: www.cutoutandkeep.net
Vampire Makeup · How To Create A Face Painting · Art …
Source: www.cutoutandkeep.net
Skin Care: How to remove your Halloween makeup without …
Source: www.get-the-look.ca
Horrifying Makeup Tutorials to Take Your Halloween Costume …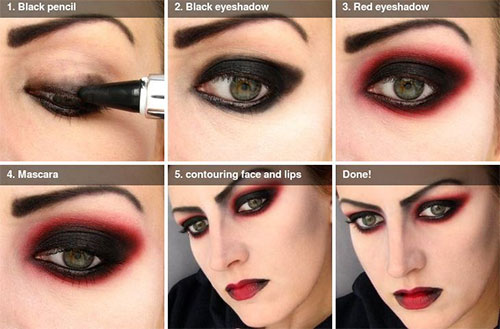 Source: www.fashiondivadesign.com
How to Create a Countess Dracula sexy vampire makeup look …
Source: makeup.wonderhowto.com
Halloween Makeup Sexy Vampire
Source: silviaquirosblog.com
Sexy Devil Eye Makeup
Source: imgkid.com
Halloween Makeup Ideas 2016: From Sexy Zombies To Scary …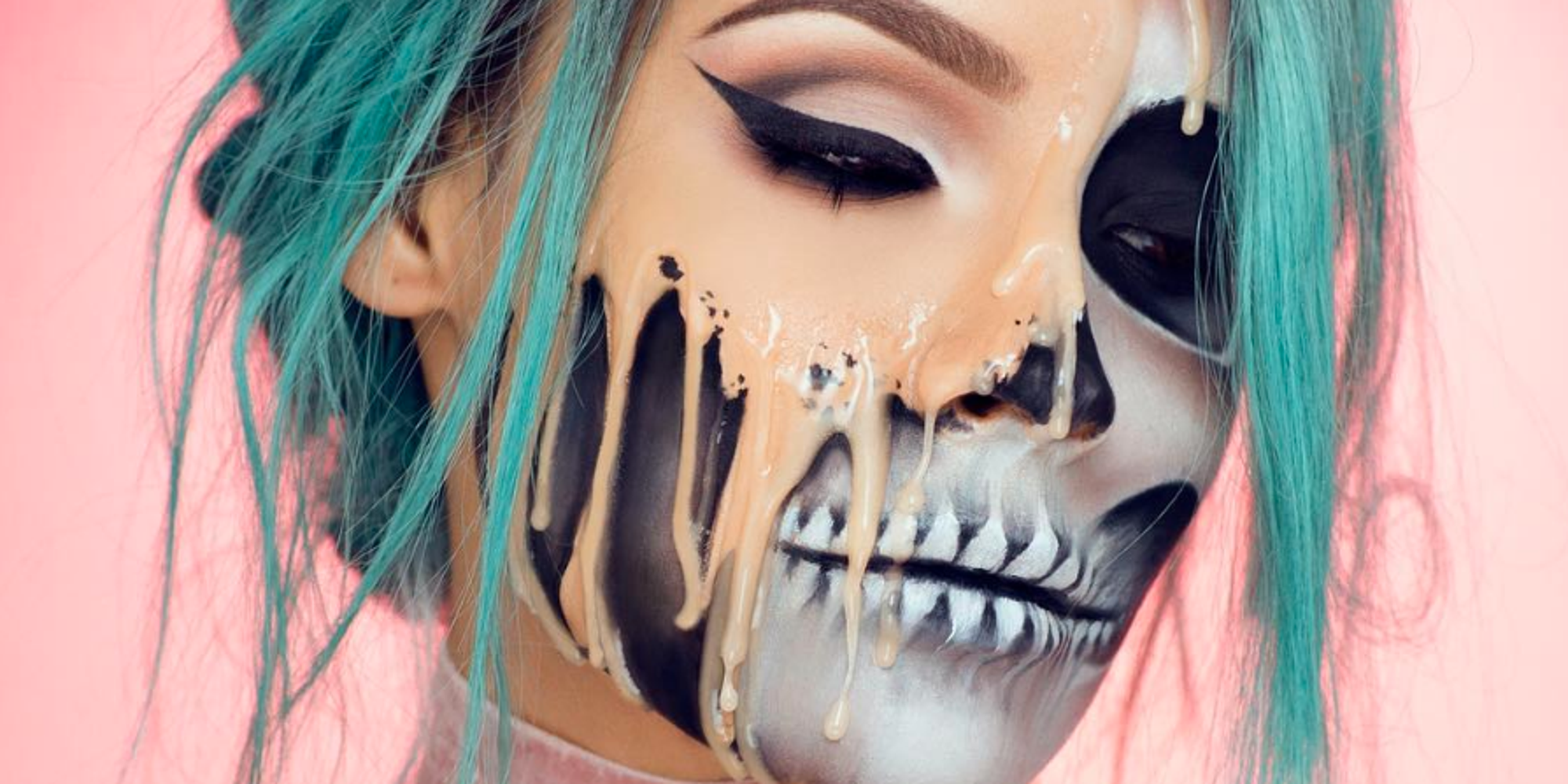 Source: www.huffingtonpost.co.uk
Pretty Witch Makeup Tutorial For
Source: mugeek.vidalondon.net
How To: Vampire Halloween Makeup
Source: blissfullydomestic.com
Luxe-Gifts.com: Makeup Tutorial for Seductive Vampire …
Source: luxegifts.blogspot.com
Easy Halloween Vampire Makeup Look Using Only "Regular …
Source: www.themillennialmaven.com
Best 10+ Zombie makeup easy ideas on Pinterest
Source: www.pinterest.com
Vampiress Makeup
Source: imgkid.com
How to Do Vampire Makeup: 10 Steps (with Pictures)
Source: www.wikihow.com
Halloween Makeup Tutorials From The Super Spooky To The …
Source: www.marieclaire.co.uk
Halloween makeup
Source: www.mummyslittlemonkey.com
Easy Halloween Makeup Ideas For Girls In 2018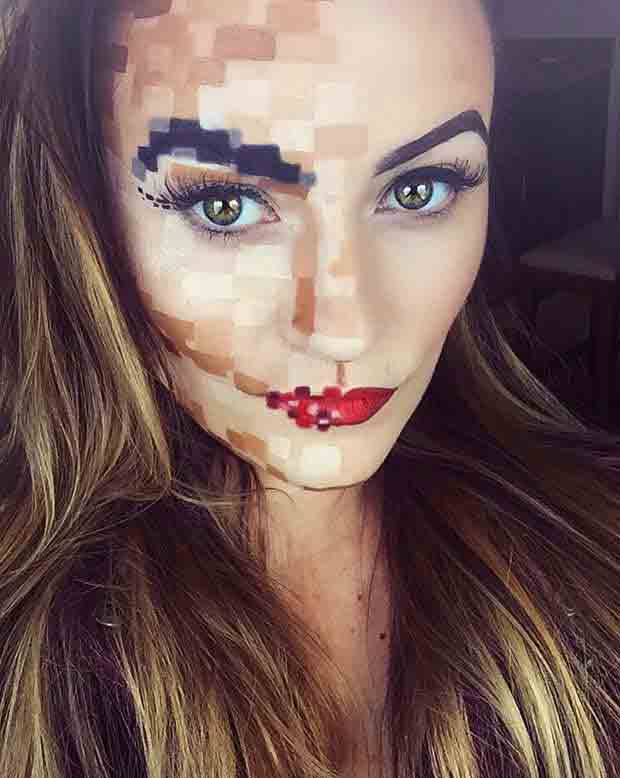 Source: www.fashioneven.com
Cute Vampire Makeup
Source: imgkid.com
Hairstyles and Makeup Ideas For Vampires
Source: www.familyholiday.net