Jojoba oil comes from the seeds of jojoba plant and has several beneficial properties for the skin and hair.  She is a native of North America of the Mojave and Sonora deserts in Arizona, California and Mexico. The result given by jojoba looks like a bean, green and oval and that, when you remove the Peel has seeds in your interior.
Benefits and how to use Jojoba oil
Oil doesn't smell and your appearance is identical to olive oil. Jojoba or Simmondsia Chinensis, is a shrub that sprouts in the deserts, but despite the lack of productivity of the land where it grows, the properties moisturizers and emollients of its seeds are highly appreciated by the cosmetic industry.  Jojoba oil is greasy not being very well absorbed by the skin and the face is "greased".  He is Rico of vitamins E and F, as well as minerals, has anti-inflammatory properties and emollients, and so is often used in cases of Burns, eczema and psoriasis.
Below share the benefits and how to use Jojoba oil:
– Decreases the wrinkles and prevents stretch marks, keeping the elastic skin when used constantly. Jojoba oil is very useful in case of dehydration, peeling, irritation and in the care of all skin types.
– helps fight acne because jojoba oil is a good natural detergent and regulating sebum production.
– Excellent makeup remover just apply a few drops of jojoba in cotton and remove make-up from the face and eye area.
– for men, jojoba oil is a good base to shave when applied as a basis for the shaving cream, jojoba oil ensures a comfortable and smooth shave. The skin becomes softer when finished.
– Great moisturizing body just spread a few drops of jojoba oil for body, hands and feet.
– take good care of the hair because Jojoba oil is very good in case of dandruff, split ends and dry, protecting against external factors damage hair (like Sun, sea, cold and pollution).  Apply jojoba oil on the tips of the hair, or add a few drops to your conditioner after washing with shampoo.
– combats hair loss to use massage directly on the scalp oil dissolves sebum jammed. The hair follicles are free of particles, stimulating germination of cells in the epidermis and providing a renewed growth of hair. It helps the scalp to be less acidic, regulating the glandular secretions. Simply massage it directly on the scalp and leave it act for 15 to 20 minutes before applying shampoo.
– Can be used as lip Balmo for that apply jojoba oil on the lips
Strength – your nails making them stronger and resilient, just apply jojoba oil 1 or 2 times a week with a gentle massage. It also moisturizes the cuticles!
Gallery
The Benefits of Jojoba Oil for Hair Health

Source: www.blogarama.com
Jojoba Seed Oil Hair Care Products
Source: www.darkandlovely.co.za
Jojoba Oil For Your Hair: Jojoba Oil Benefits and Reviews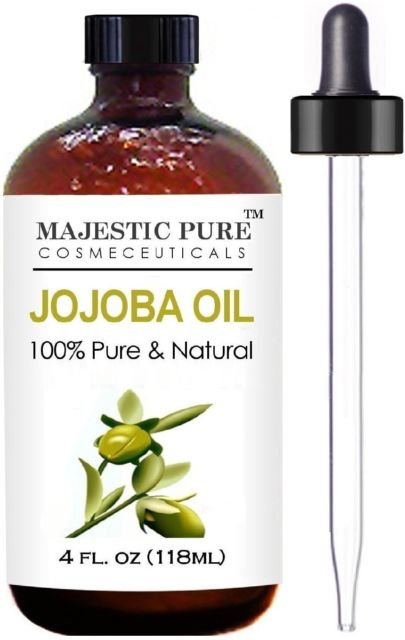 Source: hairstylehub.com
What Are The Jojoba Oil Benefits For Natural Beauty …
Source: medicinesnaturally.com
Castor Oil For Eyebrows
Source: www.goodhealthacademy.com
ROSE OIL BENEFITS, RECIPE AND WAYS TO USE
Source: theindianspot.com
5 Best Uses of Coconut Oil for Hair
Source: draxe.com
11 Amazing Benefits of Rosemary Oil
Source: www.organicfacts.net
jojoba yağı kullanımı
Source: yemekresimli.com
Kratom: Harmful Banned Substance or Safe Drug Treatment …
Source: draxe.com
DIY Argan Oil Leave-in Hair Conditioner
Source: www.moroccanpurearganoil.com
Vitamin E Oil benefits 1.bp.blogspot.com… :: #dreadstop More
Source: pinterest.com
Amla Oil Hair Care
Source: www.softsheen-carson.com
Lemon Oil Benefits and Usage – Naturally for You
Source: artnaturals.com
Botanical Marine Gentle Cleanser
Source: www.florenciabeauty.com
13 Amazing Benefits of Orange Essential Oil
Source: www.organicfacts.net
Skin Care
Source: www.dailyhealthcures.com
L'orpur Jumbo Moisture Stick (0.56oz. / 17g) – L'orpur …
Source: shop.essentialoilbenefits.com
Private Label Supplement
Source: www.privatelabelsupplement.com
The Benefits of Jojoba Oil for Hair Health

Source: www.blogarama.com