I know that we are only at the end of November, but the truth is that Christmas always comes too soon, and we risk find us unprepared if we do not start on time informing us about news and possible gifts to give to friends or loved ones to give us. Starting with the make-up I must say that I am absolutely ready to tell you everything, absolutely everything, about the new makeup collection launched in limited edition just for this final 2015. A mix of golden glitter, intense red and sparkling packages for luxury and full Christmas color that will make your make up even brighter and special during all the holidays.
Dior
Dior for Christmas 2015 launches "State of Gold" a collection that reinterprets the codes of Christmas filtering them through the style of the Parisian fashion house. A beauty look designed by Peter Philips for a sensual and aware of its mysterious charm. modern heroine who plays with the gold, gray and red to create strong contrasts, light and metallic reflections make up for a luxurious but never excessive, refined and magnetic.
The must-have products for a bright and glittering make-up? Dust Diorific Face Powder State of Gold: two madeperle steeped in nuance that sublimate the skin giving it an instant light effect with golden reflections (Price € 70.63) and Diorshow Fusion Mono lighting the eye with an amber by pink accents It encompasses a myriad of mother of pearl for a make up from magnetic reflections (price € 33.31)
Chanel
Chanel for Christmas creates, however, played a whole collection around one of the iconic colors of the Coco maison: the rouge noir. An elegant color, a red almost black who was born 20 years ago to accompany the Chanel spring-summer fashion line in 1995 and which has since become the most loved and sold the Parisian fashion house.
The Christmas collection of Chanel Rouge Noir consists of eye shadow palettes, cream eyeshadows, mascara, pencils, lipsticks, lipgloss and even brushes designed for a make up of bold parties, elegant and precious created for glamorous women, extremely chic and magnetic.
The must-have products in this collection are undoubtedly the lipstick Rouge Allure Velvet Luminous Matte Lip Colour in velvety effect in intense raspberry color variation (437 price € 31.50) and the creamy eye shadow Illusion d'Ombre Rouge Noir in a bright, iridescent red black shimmer (857 price € 30.50). Finally missed the set The Mini de Chanel consists of 5 essential brushes for a flawless make-up even in enclosed trip in a round pouch with red logo and mini built-in mirror.
Pupa
Pupa launches, however, the Stay Gold Collection all played on the glittering gold tones with a flagship product that surely will not have to miss. It is a perfect illuminating pure gold to give the right touch of light to make up making you perfect for the holidays. Do not miss then the palette of eye shadows in warm tones ranging from chocolate to champagne-colored, through the yellow gold and copper to create a perfect hot makeup and bright super.
&Other Stories
& Other Stories instead gives welcome to winter and the Christmas season with a special Celebration Collection designed by atelier in Paris and Stockholm to celebrate the joy of the pre-Christmas period. The collection offers a cat-eye look from the look decisive and sophisticated, played on nude shades with a very fine base and gently shiny highlighting gently facial volumes and ensures that attention is focused on the magnetic eyes and a look "cheeky look "created with bold shades that wrap around the eyes, highlighting the shape in an elegant way and decided. A make up deep and melancholy, but at the same time for a brilliant and bright beauty impactful look.
The products should not miss? Eyebrow pencil in Zibeline Cocoa variant (12 €) and the Eye Colour Duo in Coir variant Sepia (9 €)
Diego Dalla Palma
Diego dalla Palma launches a highly refined makeup collection and super bright for a make-up that will make brilliant magical nights of celebration.
The must-have products are undoubtedly the "I Love You Palette", a palette eyes and cheeks that allows to realize magnetic eyes and look iridescent thanks to the 4 extra pearl shades of eye shadow, putting at the same time highlight the cheekbones with the rosy blush satin (€ 33.50).
Then the beautiful Illusion eyeshadow, a pink pearl eye shadow and bright creamy consistency boucy perfect for creating intriguing play of light on the face and on the eyes (€ 19.90). A touch more to get maximum brightness? Try the Diamond Drops, water illuminating pearl diamond effect for face and neck that will make you bright and glittering under the lights of Christmas or the New Year.
MAC
MAC for 2015 Christmas launches, however, the Magic of the Night, a makeup line featuring metal pack in shades of blue and purple for a different collection and certainly disruptive. The make-up products are super bright, iridescent, both as regards the face that the eyes, while the lips are colored with opaque and intense colors, for a real velvet effect.
The most particular products are definitely the Colourdrenched Pigment, pressed super bright pigments and very multifaceted declined in 5 very intense colors and the amazing performance.The colors are cold gold, black with purple reflections, through the deep purple, electric blue and green oil (25 €).
Collistar
Collistar delights us with new collection Party Look with golden and silver highlights, with eye shadow effect rhinestones, precious enamels and Lipstick Pure Party of a wonderful red shimmering golden fire. Novelty of the collection Mascara Party Look 3 in 1 (Lash, Eyebrow and Hair) a valuable quicksilver and the two parties in shades Gloss Design Look "yellow gold" and "rose gold".
Sephora
Sephora think instead to diet before the holidays and beauty addicted creating an Advent calendar full not of chocolates and sweets, but 24 surprises make-up, handling and accessories that will take you to the perfect Christmas (literally) from head to toe! (€ 39.90)
Make up Forever
For eyes that bewitch, on the occasion of the Christmas party, come instead two vintage style makeup cases launched by Make Up Forever to make this final test of 2015 look. The kit includes Lash Show inevitable products for a theatrical look that will not go unnoticed in the most magical night of the year. Mascara Smoky Extravagant mini size, along with the eyelashes Lash Show 403 perfect to bring the lashes to extreme lengths and Graphic Liner to intensify the look with a deep touch of black. (€ 29.90). For a more understated look, but definitely inevitable during all the festivities brought with you the Smoky Extravagant Kit to give the extreme length and volume of eyelashes. In the kit you will find mascara Smoky Extravagant, the Aqua Eyes mini size pencil and mini Sens'Eyes to effectively remove make-up for eyes in case you find you to spend the night away from home!
L'Oréal Paris
The eyes, however, thinks The Oréal Paris with palette Nude Beige launched in a limited edition for Christmas in 4 different versions designed for different women who like to reinterpret every day showing a different side of his personality.
The palette Femme Fatale is dedicated to seductive women who want to be enchanted at a glance, while the Princesse is designed for dreamers women who want to meet Prince Charming. La Mon Bon Bon is rather a cascade of macaron and colorful lollipops for a playful palette of colors, light-hearted and ironic for those who find joy and color in even the most gray day. Finally, the Mon Tresor palette, a thought for sweet women, romantic and dreamers who love the pack of this palette made of hearts and written by lovers.
Enamels
Finally, nail comes the Aurora collection of CND'C available in both the Shellac semipermanete version and the version Vinylux (weekly enamel). The colors are inspired by the beauty and reflections of Tundra article for an aurora made of pastel colors, shimmer finish enchanted by that captured the essence of crystal clear ice and shiny finish as the glow of the sun reflecting or through the snow.
The colors range from delicate pink candy, pink pearl finish from ancient up to two shades new and sparkling as the Nordic Light characterized purple enriched by the effect of the aurora borealis shimmer of the northern skies and Glacial Mist: a sky blue / green glacier-studded of glitter.
OPI launches, however, the Starlight Collection in 8 shades limited edition bright colors that draw inspiration from the night sky made of deep space and fascinating stars for hands that shine like the stars in the sky. The two shades symbol of the collection are definitely the Super Stra Status: a glittery silver and gold that steals the limelight and Infrared Glow-y to a glaze that gives way to seduction with red confetti and glitter.
Gallery
best wedding makeup products
Source: www.styleguru.org
The 11 Highlighters Celebrity Makeup Artists Swear by for …
Source: www.forbes.com
Best Maybelline Products -Top 10!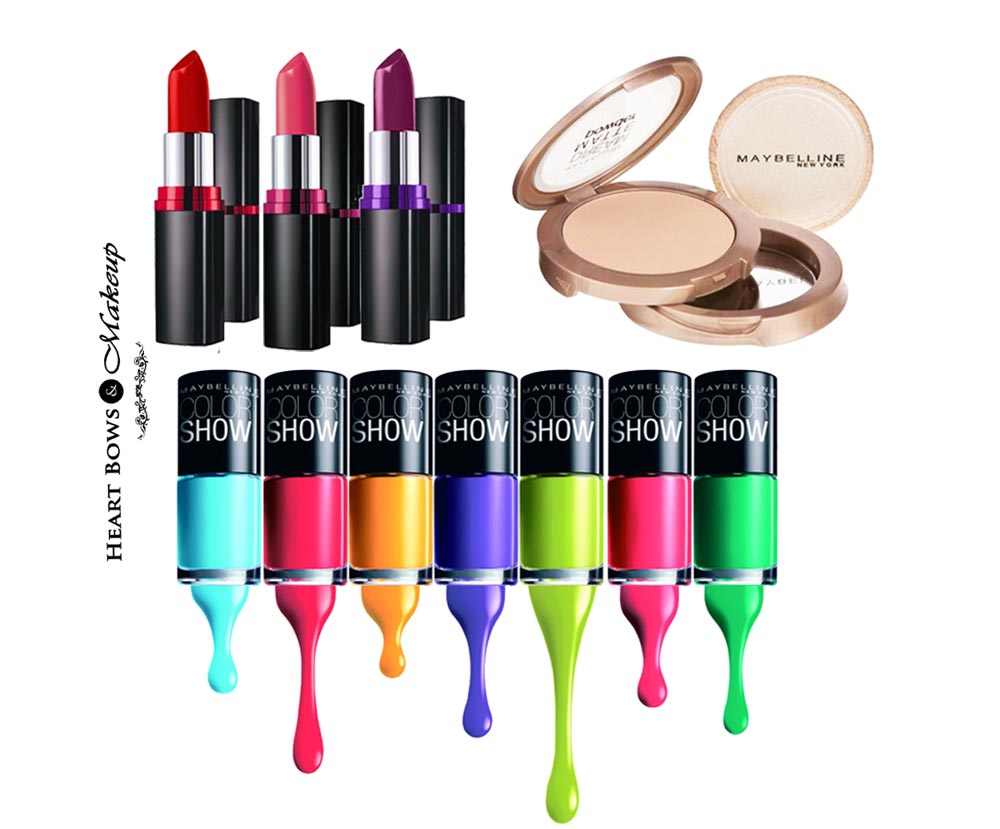 Source: www.heartbowsmakeup.com
Kate Middleton's must-have beauty products revealed
Source: us.hellomagazine.com
Pakistani Bridal Makeup Pictures 2018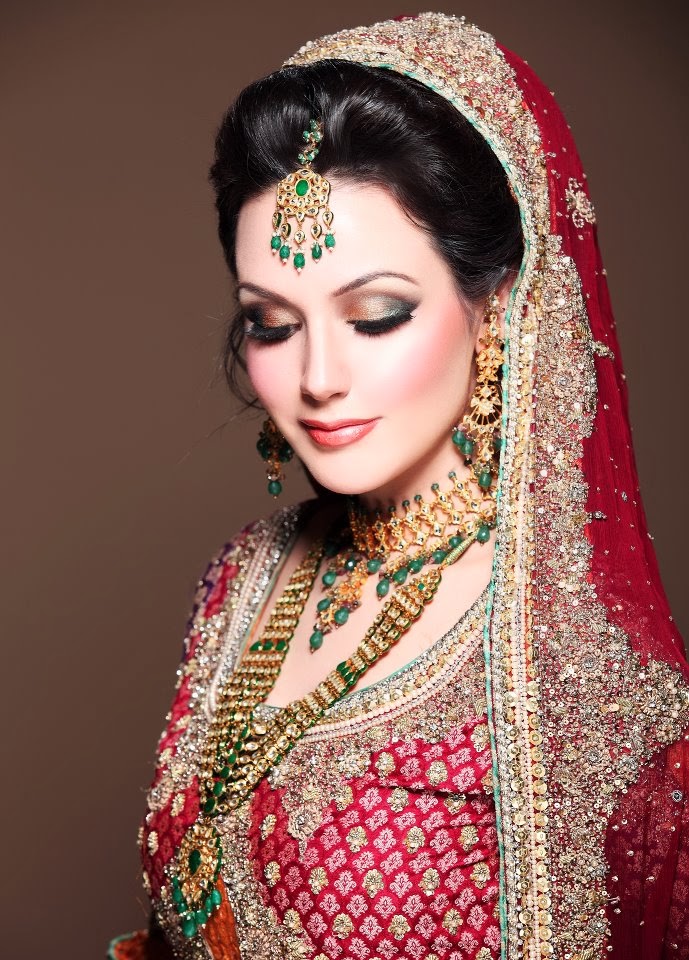 Source: he.com.pk
makeupbypapot: All About Nutox
Source: pahsreviews.blogspot.com
7 Best Makeup Tips For Women With Hooded Eyes
Source: www.diyhomethings.com
All you need to know about "No Makeup Palette" by Nabila …
Source: www.edition.pk
Best Titanium Flat Iron Of 2018
Source: makeupbychelsea.net
More Victoria's Secret Angels Share Their Beauty Tips and …
Source: makeup.saloni.pk
NYX Wicked Lipstick swatches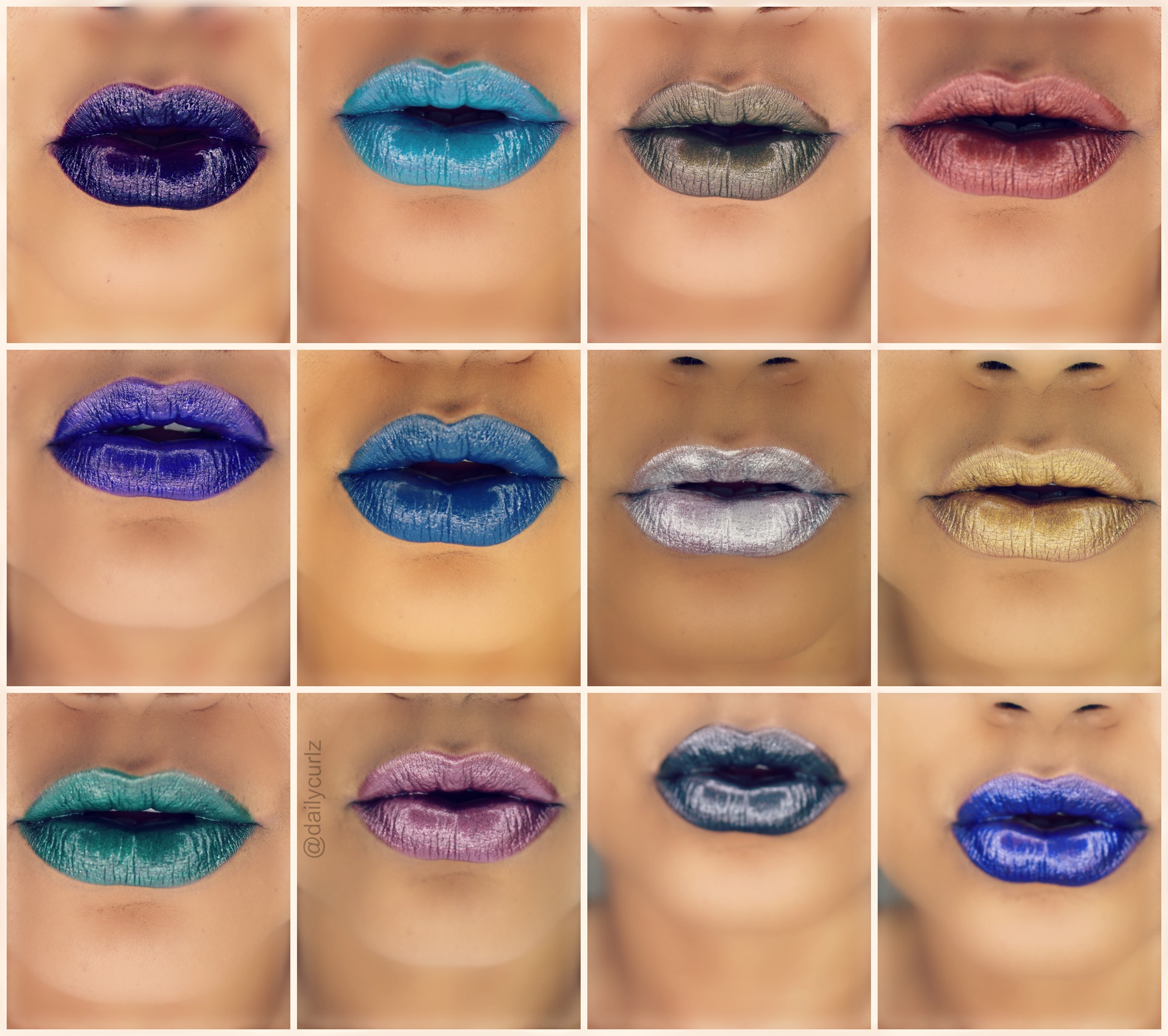 Source: www.dailycurlz.com
Is Titanium Dioxide Dangerous?
Source: drjockers.com
Best 25+ Taylor hill ideas on Pinterest
Source: www.pinterest.com
The 10 Best Makeup Trends
Source: www.latestfashiontips.com
Hype Chat: Karrueche Tran Talks Hair, Beauty & Keeping …
Source: www.hypehair.com
Sizzling Sightings: March 06 2015
Source: artbecomesyou.com
Whitney Port Dishes On Her Hairstyling Secrets
Source: stylecaster.com
How to Choose the Right Hair Color
Source: www.laudablebits.com
Kolinda Grabar-Kitarovic 2018: Hair, Eyes, Feet, Legs …
Source: muzul.com
10 Must have beauty products for a summer wedding
Source: www.wedmegood.com