08 June 2016 sunscreen & co. Real tanning is a science in itself. Is becoming increasingly important to protect of the skin from harmful UV rays and sunscreen more complex market. VOGUE asked renowned physician and researcher of cosmetics according to the latest findings
How Are Different Day Creams With Built-In Sun Protection Factor Of Sunscreens? They Provide The Same Protection?
Lionel de Benetti, Clarins Research Manager: "Classic Sun products are designed for longer stays in the open air and are based on a more intensive formula, which against all negative influences of UV rays protects." "Who do not explicitly expose yourself to the Sun, which is in the city for a day cream with SPF 30 or, with very sensitive skin, SPF 50 is enough."
Can You Put An Anti Age Serum Under A Sunscreen?
Dr. Olivier Doucet, Vice President skin research at Lancaster Coty: "Serum plus Sun care each other create a layer that would seem like a third product, that, however, would have neither the proper function of a serum nor a barrier cream. An anti-age Sun care is more effective."
What Is Waterproof With A Suitably Qualified Sun Care Actually?
Dr. Stephan Ruppert, Department Manager for product development at Beiersdorf: "Waterproof simply means that there is still at least half of the original protection after staying in the water for a certain time. Defines the European cosmetics Association Colipa, that he at the marking ' waterproof ' 40 minutes stops, at 'extra waterproof' an hour. I advise you to, to renew the Sun after a long stay in the water."
Sun Allergy – What To Do?
Dr. Patricia Ogilvie, dermatologist from Munich: "Sensitive skin a so-called Sun Hardening is useful, especially if staying in southern countries is planned. For UVA/UVB irradiation is adjusted in a medical Sun cabin by the doctor, that a natural protection is built up on the whole body. The therapy is individually metered and takes per treatment between 7 and 10 minutes. One should begin with two sessions per week. about a month before the holiday"
How You Dosed Sun Protection Correctly?
Kirsten Vogelsang, training Director at Estée Lauder: "As a principle for all creams, no matter whether with high or low SPF, to renew no later than after two hours. As a sufficient amount for the face, I recommend a teaspoon full body around so much as a shot glass would fit."
How Do Tanning Capsules Work?
Marijane Bevanda, Scientific Director at Innéov: "These capsules contain beta-carotene, which reduces the release of collagen and elastin-depleting enzymes as strong antioxidant and prevents premature skin ageing by UV rays. In combination with lycopene, the self-protection is strengthened from the inside, the surface of the skin should be maintained but still with a corresponding product. Because children have a different nutritional profile as an adult, is to dissuade them from consuming the capsules."
Bronze versus China – study results show that tourists mainly seeking a visibly toned complexion."Emotionally we have the desire for more Tan, rational for protection. Most people is now aware how important is a high SPF. She want still intensive but Tan, as healthy. Unfortunately leaves unwanted tracks, which only show up often in the age"every stay in the Sun, explains Dr. Heiner Gers Baboolal, 20 years in the Department for light protection development at Beiersdorf.
Only 28 different certified UV filters are used currently. The focus of the future is to combine color and protection. To secure the coveted bronze complexion, the product developers focus on a skin's own substance: the melanin. Meet UV rays on the skin, starts the body in the melanocytes pigment to make melanin, it migrates to the keratinocytes (horn cells, which make up 90 percent of our cells in the epidermis) and sets such as a cap on their nucleus, to protect the therein contained genes. To do so it increases with the Coreless keratinocytes, which form the stratum corneum, the surface of the skin. Result: Tan appears and acts as a skin's own UV filter, which roughly corresponds to a factor of 4.
"Melanin is an excellent UV-absorber and to an effective skin own antioxidant," confirmed Dr. Katrin Tipper, scientific spokeswoman at Vichy. Only problem: after the first Sun the skin three to four days to produce the pigment needs. During this time, burns can occur however.
Five years you worked at Beiersdorf, to find a substance that accelerates melanin production and strengthened. It has found it in the European licorice root. Their extract acts not on the surface such as on a self-Tanner, but deep into the cells – he should encourage them immediately to make color pigments. "The effect works even without the Sun, but not to compare with the intense sound of a Selftanners", says Dr. Katja Warnke, product developer for Nivea Sun and responsible for the current 'Protect & bronze' with SPF 20 or 30.
Also at Innéov, you want to push the skin's own dye – inside. In the new capsules ' more intense Tan anti-ox' to Phyllantus emblica, an extract of Indian gooseberry, make sure you Tan faster. "The capsules are intended for people with unempfindlicherer skin who like to stay in the Sun. You strengthen the self protection of the skin and reduce the damaging effects of UV rays"Marijane Bevanda, Scientific Director at Innéov.
Due to the Tanningtrend celebrates the suntan lotion, synonymous with deep Tan and crisp bright Beach body, a revival. In the 50s to the 70s a must, long spurned, it was then because it offered little protection.Last year L ' Oréal brought an oil with factor 30 on the market, now other brands follow suit: Garnier Ambre solaire recommends 'Protective Sun lotion' with SPF 20 and 30, and Vichy waiting in 'Capital Soleil' even with factor 40 (UVA 20).
Advantage of the current oils: you can spread very easily, move faster, and give a shimmering skin tone.What you should know: the natural components contained therein can wrap over the skin in a golden hue–a white beach outfit could be affected.
Thanks to luxurious textures, Sun protection means more and more Sun care. Factor 50 +, previously only suitable for Pasty creams, is now also in transparent sprays and light milk. The label Lancaster, 1971 pioneered cosmetic Sun lines started, pampers for his anniversary with a comprehensive Sun anti aging care, among other things with 'Tan Activator' and the luxurious ' Sun age control body lotion'. Because: 'Nothing better under the Sun, than to be under the Sun', 1956 wrote Ingeborg Bachmann. It is further research to secure exclusively beautiful tanned and healthy skin. (Susanna Opalka)
Sunscreen For Sensitive Skin
Sensitive skin makes special demands on the Sun care: requires a high level of protection, but bad can withstand many active ingredients. Physical filters such as titanium and zinc oxide are suitable especially for the delicate eye area, because they penetrate in the skin but lie on the surface and reflect UV radiation.Ingredients such as Shea butter, camellia oil, lens and Ginger extract maintain and soothe irritated areas. In our latitudes, one should be no longer than 20 minutes, vulnerable (E.g. from Olaz, Kiehl's). Perfect for those who don't want to miss out on makeup: SPF fluids with lighter hue (such as by caudalie).
Skin Cancer Update
A high sun protection factor is already long no longer all – the latest developments provide additional security against light-induced skin ageing with antioxidant, melanin amplifiers and enzyme technology. Special compositions provide a still more pleasant skin feel. But Lancaster developed a cream that can be applied thanks to the "dry-touch-system" directly to damp skin and creates a dry, velvety finish. Vichy familiar for an ebenmäßigeren complexion in the sunscreen on hyaluronic acid. "You moisturizes, fills up wrinkles and makes the skin look plumper", the Scientific Director Katrin says tipper. Powerful antioxidants like vitamin optimize E and glycyrrhetinic acid Nivea Sun the skin's natural defences. Product developer Katja Warnke: "this licorice root extract activates the skin's own process of pigmentation. Then the cells can better fend off ultraviolet radiation and fight free radicals." Also will be so hyper-pigmentation and wrinkle prevent and mitigated the effects of infrared radiation. Shiseidos complete protection consists in "Super veil", which reaches even the finest lines and depressions in the surface of the skin. In addition, it reduces the new active ingredient of Profense cel of enzymes activate skin-damaging UV.
VOGUE: How do you recognize whether a dark spot on your skin to a mole, or a cancer?
Dr. Timm Ganga: Help the so-called ABCD rule, after which you should check the times: A for asymmetry – irregular shape, B limit – irregular border, C as color – color change, D as diameter – larger than 5 mm or growth.
What types of skin cancer are there?
Most often the less aggressive skin cancers such as basal cell carcinomas and Spinaliome, but also the dangerous black skin cancer, malignant melanoma. It can very quickly metastasize and spread through the lymphatic system throughout the body.
What body parts are particularly at risk?
Basal cell carcinomas and Spinaliome are triggered by intense UV exposure and arise mostly on light-exposed areas like forearms, face and décolleté. Melanomas develop, however, usually on the back, belly and legs.
May also the scalp be affected?
She should with be controlled in any case. Ask your hairdresser to make you aware of suspicious times.
How often should one go to the check-up?
Annual checks rich in the normally. From 50 moles, it is regarded as high-risk patients.
How to handle?
In any case, the skin cancer is surgically removed with sufficient safety distance. At advanced stages of Melanoma an immunotherapy, chemotherapy or radiation therapy should align themselves, to prevent the spread.
Technologies
Ten years research and development operation Shiseido sun protection to solve one of the biggest problems: contact with water. The result is called "Wet Force"-technology. With their help, the UV protection of the new Sun care be increased ten percent by contact with water. "A mineral sensor with negatively charged ions enters a connection with the positively charged minerals in water and sweat and forms a water-resistant layer," so Shiseido scientist Mouna ghoul. Another technology trend: Sun protection and after Sun products with Browning-active substances such as tyrosine C (Vichy), Pro-melanin extract (Nivea), or echinacea (Lancaster), the formation of tanning skin pigment melanin stimulate that. New to the natural cosmetics market: Vinoble grape stem cells developed a vegan Sun care without hormone-active components which are suspected to be dangerous to your health. Spray instead creams: many manufacturers put on sprays, as these are more easily adjusted and hygienic. "Thanks to easy spray technology, such as the ' Idéal Soleil spray ', also no sand stick more to the spray head", so Dr. Katrin Tipper, Scientific Director of Vichy. New Gelcremes, are perfect for combination skin as Eucerin or Vichy, which rapidly move in and also tarnish.
Broad band filters
So far, Sun protection products could filter while long-wave, but no short-wave UVA light, which is responsible to a large extent for the aging process of the skin. New research results as Sisleys of 4-broadband or Lieracs ultra broad spectrum filters protect against UVB rays, which cause sunburn, also from deep in the skin of penetrating short – and long-wavelength UVA and infrared radiation. "This broad band filters are also very good for Sun allergy-friendly", says Sisley Manager Nicolas Hanke.
Anti aging
As well as our modern lifestyle today's Sun products should be multifunctional", says Dr. Yuliya Zielinski, Director of physician and LIERAC. "The 'beautifying cream SPF30' contains therefore an anti aging formula made from hyaluronic acid, vitamin E and excerpts from frangipani." Antioxidant active substances such as Edelweiß extract in the "Super Soin solaire" series by Sisley should the skin against free radicals, which insulate main cause of light-related aging like wrinkles, pigmentation and loss of elasticity. "Dr. skin's Sun drink", lycopene, an antioxidant drink promises to out better protect the skin from the inside.
Beach Companion: the new generation
From left: "Soleil Plaisir Sun Protective Cream for face SPF 30" with avocado butter by Darphin, 50 ml 30 euro. Grade "Sun Protect & bronze Sun lotion SPF 20" with licorice root by Nivea, 200 ml 9 euro. Tinted gel: "Sun beauty Tan Deepener tinted jelly SPF 30" of Lancaster, 200 ml 29 euro. Protects against free radicals: "Super Soin solaire Milky body mist SPF 30" with Edelweiß extract by Sisley, 200 ml 162 euros.Reinforced effect by water contact: "expert Sun aging protection Cream plus SPF 50 +" Shiseido, 50 ml 38 euro. Tanning-activating "Sunific premium voluptuous cream SPF 30" for the face and décolleté by LIERAC, 50 ml 44 euro. Supports the production of melanin: moisturising "Idéal Soleil bronze Tan optimizing hydrating face gel-fluid SPF 50" of Vichy, 50 ml 20 euro.
Gallery
Why higher SPF values can be misleading, the difference …
Source: www.pinterest.com
Amazon.com: Classic Pith Helmet
Source: amazon.com
NozKon.com
Source: www.nozkon.com
Limeapple girls swimwear rashguard
Source: www.pinterest.com
Paz Vega looks ageless in skimpy black bikini as she shows …
Source: www.dailymail.co.uk
Brunnenstrasse 9 / Brandlhuber
Source: www.archdaily.com
MOIST…
Source: lambchopmobile.blogspot.com
Cascading Shenzhen office building luxuriates under a …
Source: inhabitat.com
Skin Care for Your Skin Tone
Source: porcelainfacespa.com
Is a tingling sensation on the skin good or bad?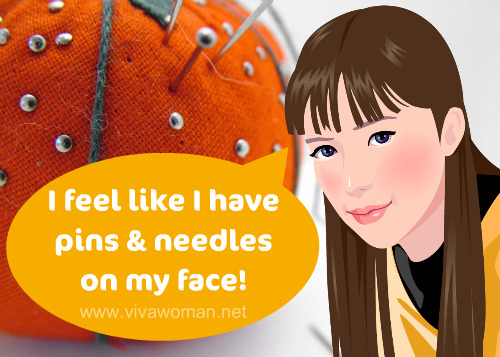 Source: www.vivawoman.net
Bagan Short Break
Source: www.intrepidtravel.com
Nicole Murphy grabs lunch with mystery man in Malibu …
Source: www.dailymail.co.uk
Vaseline Skincare for Dry & Sensitive Skin
Source: www.vaseline.com.my
Carpet Protectant
Source: mrsteamcarpetcare.com
Equestrian Centre Merricks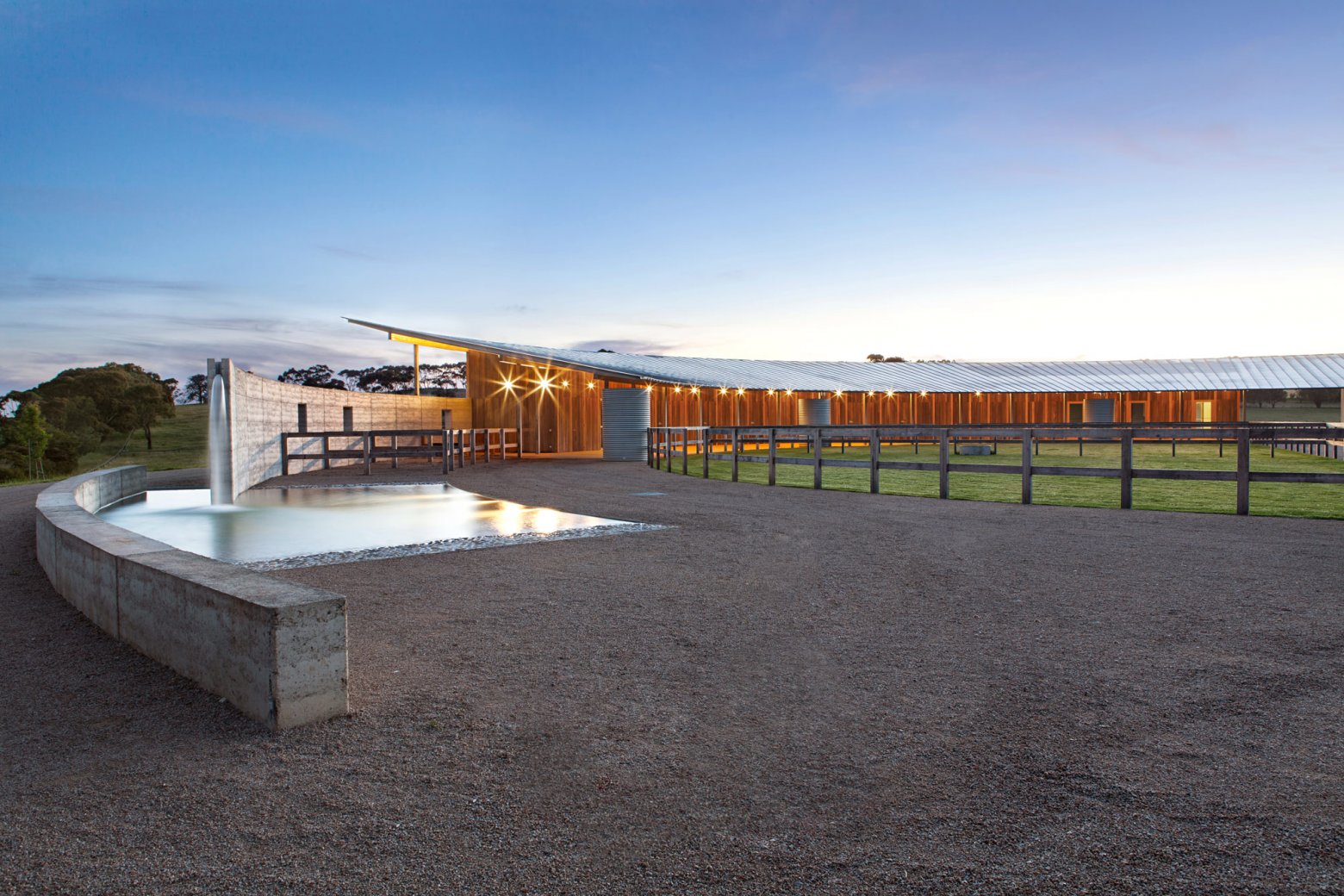 Source: www.watsonarchitecture.com
Makeup, Beauty and More: New CC Creams For Summer!
Source: www.beautyblogofakind.com
planets
Source: physics.stackexchange.com
Cuba – Travel guide at Wikivoyage
Source: en.wikivoyage.org
Buy pineapple lily bulbs Eucomis bicolor: £3.99 Delivery …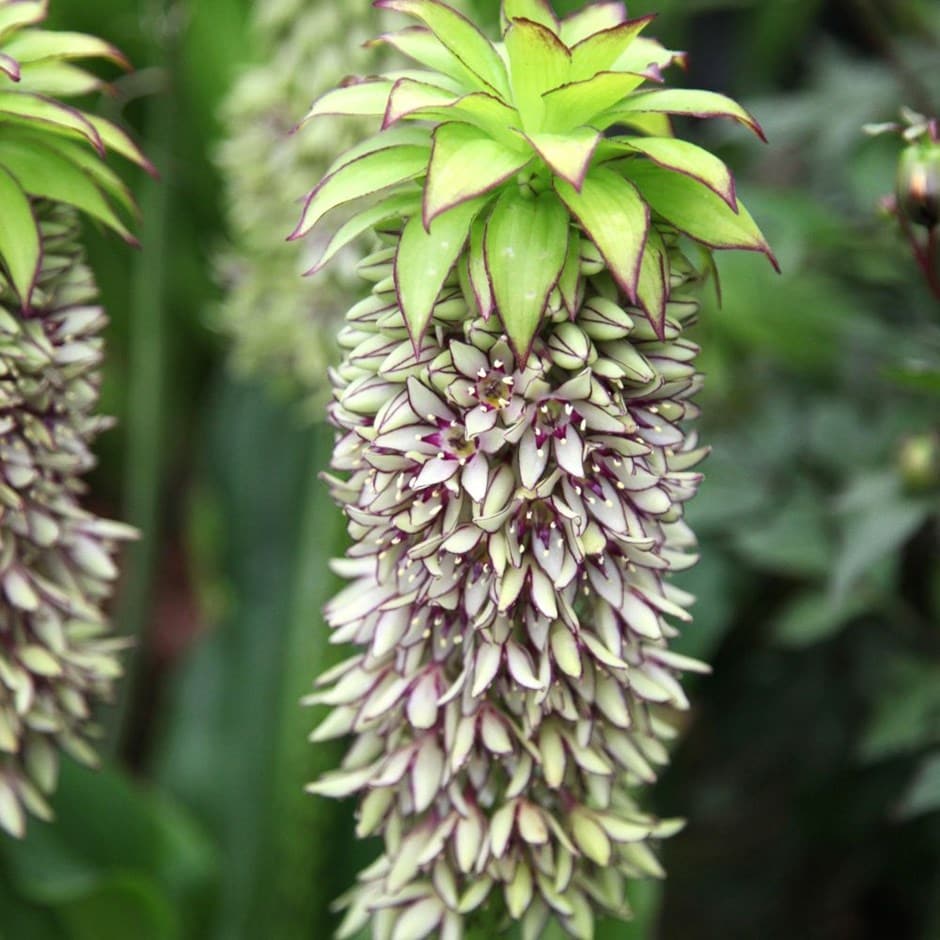 Source: www.crocus.co.uk
Why higher SPF values can be misleading, the difference …
Source: www.pinterest.com